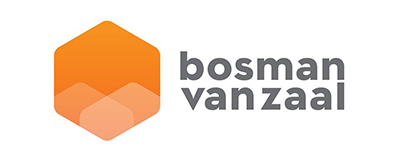 Bosman Van Zaal is based in The Netherlands. The company is represented through offices and agents worldwide and employs over 180 highly skilled and educated staff members. 
Through its international network, Bosman Van Zaal offers 24/7 service to its customers throughout the world. Bosman Van Zaal was founded in one of world's largest horticultural areas, Greenport Aalsmeer, minutes away from Amsterdam and Amsterdam Airport Schiphol.
Bosman Van Zaal, Montera Techniek, Crea-Tech International and Indigo Logistics are member of the Green Innovators Group. All companies of Green Innovators contribute to the development of global horticulture through complementary fields of expertise.